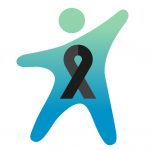 In so many ways, I cannot believe that it has been a year since the first UK Melanoma Patient Conference! It has, and once again, it has been a resounding success! I don't like bragging & I don't want to blow my own trumpet – but I acknowledge that this takes a huge amount of time, effort & drive to pull this off whilst still juggling a demanding full time job and family!
I don't know what my greatest surprise was…the thank you flowers I was handed on stage at the end had me in tears so perhaps that!
Our presenters this year were amazing! By changing the format to split it over 2 days (as a request from patients) I was able to get 30% more speakers this year than last conference & our line-up was truly impressive!
They were fabulous presentations too & some of that was due to a few of them having "experienced us before"…so they knew how to pitch it & what sort of things we wanted to hear. Other talks were just perfect because we had asked to learn about them & so they really resonated. Other speakers used clever analogies to explain complex things – like Dr Neil Steven & Ewan Wilson & in doing so really helped to make difficult concepts manageable! The knowledge level we shared & are taking home is immense!
I was constantly blown away by the number of times the speakers would come up to me to say how impressed they were with the questions & the concept of what we are working towards – they all want to be involved again!
My highlights…other than obviously meeting so many other patients & their partners….well there are almost too many to list but I will try…
On Thursday I had a team of helpers (Kay, Tom, Lorraine & Carol) help me pack bags….and that was enormous fun! If exhausting!
I loved the smartphone voting tool used by Mark Larkin from Vitaccess – I am so going to use that technology for a future event! Talking of Mark Larkin – another highlight was the magical moment when Julia Newton Bishop cracked a joke about the surname…and then I pointed out Mark & James Larkin are in fact brothers – too funny!
The Sound & AV crew – a company called Sounds Commercial were just fabulous & once again their team went above & beyond to help in any way. That Ball Mic was hysterical!
Phil Jackson who runs MHForumLink which is an events venue sourcing company & one of my best friends Sandy helped my husband out on the day to make everything run smoothly – so both they & of course The Mr receive my gratitude!
The Skin & Lymph node sessions on the Saturday went perfectly. I was nervous about them beforehand because they very much broke the format & mould of the other talks….we used models….brave models.
There was a very funny moment when Oliver Cassell looked at the male model & chuckled about how clearly it was much easier to see muscle definition on Neil's body than it was on his own! Honestly the sight of Emily & Neil in their underwear was a delight to the entire audience. Better still, when they get released I am quite certain these videos will be amongst those that are the most watched……and not just from an eye candy point of view – both sessions were so perfectly run & the topics handled brilliantly – they were informative & educational!
The 6 patients who we whisked away to film in quiet to get their perspectives as patients – it was so lovely to capture their stories & I genuinely cannot wait to see the videos & share them with you all!
There were issues. No conference is ever going to be 100% perfect when you are looking at 250 people…yet despite the issues & my wallet being stolen from my bag I have come away feeling giddy with happy & completely overwhelmed with the magical memories this has created! (its now been found in the area…empty…but at least I get it back)
Who says being a Melanoma patient has to be all anxiety & sadness! This weekend we laughed, we made new friends, we learnt so much & we shared great stories. It was everything I wanted it to be.
Lastly but by no means least – my Logo person – I just loved how many people were grabbing the "Melanoma Man" to take a photo with it! Including at the very end of the event (when they arrived to see what I had been up too)…my Little People!
Thank you to all those that came x YOU made this year very special for me x